<![if !vml]>

<![endif]>
*Aloha Flowers & Leis*

Weekly Volume Discount On Leis

To Place Your Order On Line Click Here

LEIS OF HAWAII, the one-stop supplier of leis and flowers for your next Hawaiian-style function. Planning a wedding, backyard barbecue, luncheon, or other special occasion add a touch of elegance. Capture the true feeling of Aloha with an authentic lei or fresh flowers, direct from the Hawaiian Islands. We guarantee fresh, fragrant, vibrant leis shipped directly to your function. Whether it be to your home, church, or other facility, your quality leis and flowers will arrive beautiful and ready to be worn. We also offer airport lei greeting service meet and greet with fresh flower leis arrival and departure. Servicing all islands Oahu, Maui, Kauai and Hawaii.

The Perfect Start To Your Hawaiian Holiday

Silk

Flower Leis

$10.50 each

Fresh

Single Flower Leis

$18.00 each

Fresh

Double Flower Leis

$85.00 each

Fresh

Loose Flowers

$.40 each

Click On Photos Below For Large Viewing

Hukilau Pg. 6 #17930 (5) Packs

60 and Up

Sonia Orchid

50 and Up

Sonia Orchid

25 and Up

Sonia Orchid

1,000 and Up

Hukilau Pg. 6 #17910 (5) Packs

60 and Up

Plumeria

50 and Up

Plumeria Yellow

25 and Up

Plumeria

1,000 and Up

Luau Pg. 5 #17070 (5) Packs

60 and Up

Tuberose

50 and Up

Tuberose White

25 and Up

Tuberose

1,000 and Up

7th Heaven Pg. 6 #17460

(5) Packs

60 and Up

Dendrobium

Orchid White

50 and Up

Dendrobium

Orchid White

25 and Up

Dendrobium

Orchid White

1,000 and Up

Party Lei Pg. 6 #17279

(1) Pack

50 and Up

Dendrobium

Green Orchid

50 and Up

Pikky

Green Orchid

25 and Up

Silk Kit using Party Lei

Pikky Pink Orchid

25 and Up

Feather Orchid

25 and Up

Mix Any Of This

$39.95

Flowers Leis Above And Create

Your Own Combination Lei At

To Place Your Order On Line Click Here

Call Us 1-808-732-7385

YOU CAN ALSO EMAIL YOUR MESSAGE

E-mail: leisofhawaii808@gmail.com

For Immediate Orders!

YOU MUST PLACE YOUR ORDER ON LINE.

For Customer Service Call or Text 1-808-781-1043

<![if !vml]><![endif]>

$540.00

(Included 9 Leis, Packing, Shipping ... Tax not included)

Click On Photo Below To Enlarge Picture

<![if !vml]><![endif]>

Each Box Comes With The Same Lei In It.

Wholesale Price Per Gift Pack

To Place Your Order On Line Click Here

(One Gift Pack Delivered To Your Door This Includes Leis, Packing, Shipping ... Tax not included) Total Below

Click On Photo Below To Enlarge Picture

Packing, Handling and Shipping charges are at customer's expense.

PLEASE VIEW PACKING, HANDLING AND SHIPPING SERVICE BELOW

Silk

Flower Leis

Fresh

Single Flower Leis

Fresh

Double Flower Leis

Fresh

Loose Flowers

Each pack must be purchased as a whole. No broken packs.

PRICES: Prices are subject to change.

MERCHANDISE CLAIMS and RETURNS:

SHIPPING INFORMATION and CHARGES:

Prefer United Parcel Postal Service. Federal/Express optional.

must be purchased as a whole. You may add additional leis to your count.

must be purchased as a whole. You may add additional leis to your count.

must be purchased as a whole.

You may add additional loose flowers to your count.

PRICES: Prices are subject to change.

MERCHANDISE CLAIMS and RETURNS:

SHIPPING INFORMATION and CHARGES:

Federal/Express Priority Overnight Shipping.

Airlines optional.

*Federal Express Shipping Only*

BOX/PACKING/HANDLING/AGRICULTURE/INSURANCE

($45.00 Per Increment)

*BOX CHARGE - THIS DOES NOT INCLUDED SHIPPING COST*

*Freight Not Included*

*Federal Express*
*SAME DAY SERVICE ORDER CHARGE*
Placing last minute orders to be shipped the same day is subject to a surcharge fee of
$50.00.
Don't wait till the last minute, order ahead of time.
ORDER TODAY!
---
*FEDERAL EXPRESS CHARGE*
West Coast: Priority Overnight next business day to most of the West Coast which includes:
Arizona, California, Colorado, Idaho, Nevada, Oregon, Utah and Washington.
No Delivery: On SUNDAY & MONDAY - Except VIA Airlines at an additional cost.
No Delivery On SUNDAY, MONDAY & TUESDAY - Except VIA Airlines at an additional cost.
(Some rural areas do not qualify for this overnight service. We will check the zip code for you. Orders that qualify for overnight delivery can be shipped Monday through Friday.)
Important notice - Federal Express Charges $15.00 more per box for Saturday Delivery. You may wish to receive your shipment on Friday for that weekend. Shipping to any State east of the Colorado Mountains is two days delivery from Hawaii. Federal Express also charges $15.00 fee for incorrect and incomplete shipping address. Please make sure your address are correct. If they are not, we will have pass this fee on to you.
2nd Important notice - There is no refund once order is shipped, unless there is a shipping problem with Fed/Ex. No Release signature is signed by our office, you will be responsible for delivery acceptance.

Shipping not included.
Now you can track your shipment in 3 easy steps.
First - Enter Select Destination Country
Second - Enter Your Airbill Tracking Number
Third - Enter Ship Date 00/00/00
Click Request Tracking Info
---
All orders prepaid or credit card purchase only.
All Major Credit Card accepted through
LEIS OF HAWAII

IMPORTANT NOTICE BELOW
When You Get Your Bank Statement It Will Say
Leis Of Hawaii
---
LEIS OF HAWAII
The Perfect Start To Your Hawaiian Holiday
827 Paahana Street, Honolulu, Hawaii 96816
(808) 732-7385 or Fax (808) 732-7134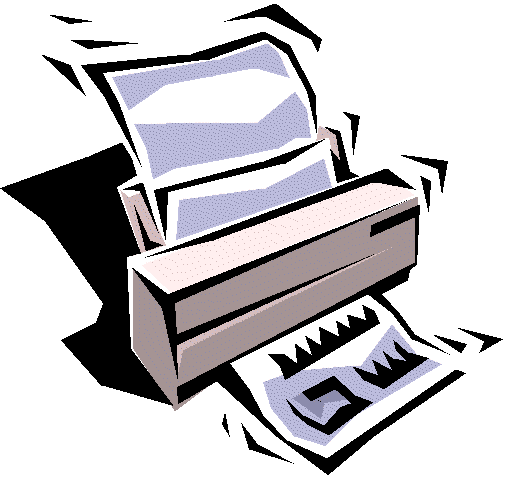 E-mail: leisofhawaii808@gmail.com
We accept all Major Credit Cards through LEIS OF HAWAII

Web page publishing and graphic design by: LEIS OF HAWAII
Copyright © 2004 Wholesale Flowers And Leis, LLC. - All Rights Reserved
Return to:
Wholesale 9 Leis Gift Pack | Wholesale 6 Orchid Gift Pack
Wholesale Hawaiian Leis | Wholesale Flower Leis | Wholesale Leis
Airport Lei Greeting | Hawaiian Silk Flower Leis
Lei Greeting Service | Fresh Flower Leis | Money Lei & Roses
Travel & Tours/Activities | Limousine Transfer | Polynesian Brown Tanning Oil
Hawaiian Silks Floral Accessories | Men's Or Ladies Raffia Skirt | Plastic Orchid Sprays
Feather Roses | South America Roses | Rose Buds Paves With Dew Drops | Rainbow Lei
Frank & Kaipo Productions | Advertise On The Internet | International Real Estate Investment Group
International Interior Design | Privately Arranged Security Service | Hawaiian Wedding
Clients Wedding Flowers | Mall Specials | The York Foundation | HNL 1997 Calendar
Private Collection | Clients receive Fresh Flower Leis | Family & F.I.T.'s Arrival | V.I.P's Arrival
Groups Arrivals | Hawaiian Christmas In Chicago | American Dental Association ADA '99
Grueninger Tours King Kamehameha Day Parade 2001
Northwest Airlines - Local 2000 Retirement Party
President Barack Obama - In Honolulu, Hawaii
President Bill Clinton - In Honolulu, Hawaii | President George Bush - In Honolulu, Hawaii
Toy Boys Hawaii | Universal Body Fitness | Hula Tours

Approximately

people are visiting this site.